Welcome to ICHORtec GmbH – Your partner for innovative molecular diagnostics and chemical sensors. Our patented technologies are utilized in the fields of research, development and industrial applications for 'in-vitro diagnostics and chemical sensors' as well as environmental monitoring as a pioneering 'Point-of-Need' solution.
Our primary focus lies in the development of an innovative platform for the molecular detection of pathogens, including viruses, bacteria and circulating tumor DNA. This groundbreaking technology is based on quantum physics and is referred to as 'Fluorimetry of Molecular Binding' (FMB®) technique. It enables the direct detection of nucleic acids, especially ssRNA or dsDNA, which is crucial for diagnostics and specificity.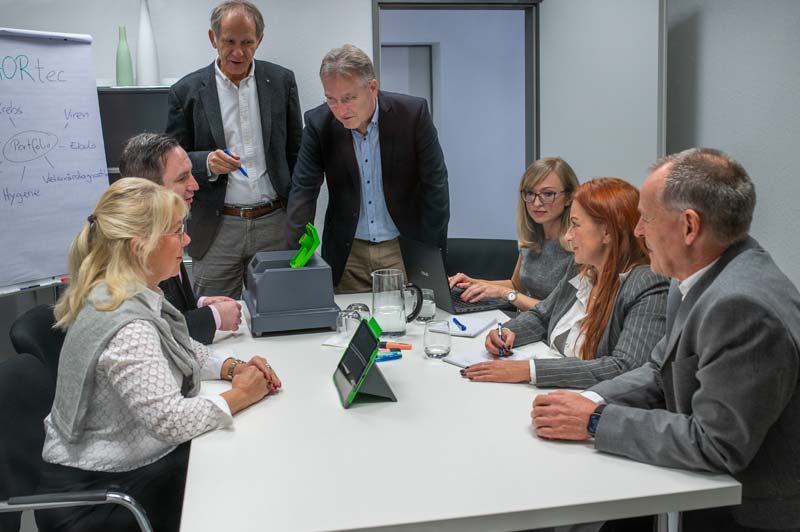 Our research and development in the 'Point-of-Need' field are supported and funded by IBB (Investitionsbank Berlin) under the project names 'Dispensing System' and 'Diagnostics Platform'  attending by funding from the European Union through the European Regional Development Fund (ERDF).
Areas of work, focal points and technologies
Experimental, biophysical research

Industrial development of molecular sensors

Pandemic and endemic service management

Process organization for development and production

Bioinformatics

Solution provider for "Point-of-Care" / "Point-of-Use" testing in the field of virology and oncology